French Exchange Students Meet Sparta Host Families
"'I said, 'Bon jour'; he said, 'Hi,' " Joseph Shnyder said of when he met Julien Francis, not long after Julien arrived from France.
On Sunday, the two were becoming fast friends, and after Julien took his first-ever turns at bat, Joseph, a member of Sparta High School's track team, showed him the how-to of the triple jump on the grass down the first-base line."
New Jersey Herald, 2018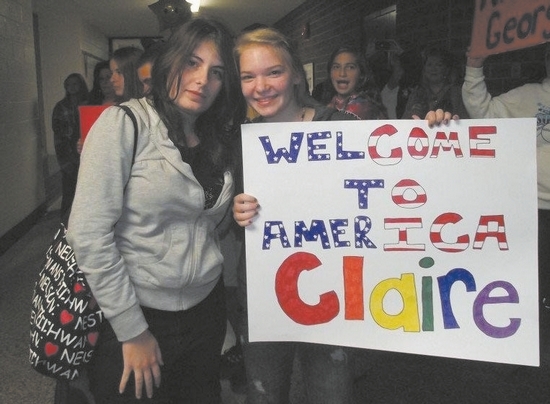 Priceless Bonds Formed Between Exchange Students and Families
"Claire Bodio lives in the hamlet of Meximieux, France. It's a two hour train ride from Paris and thousands of miles away from Sussex County, N.J., yet she's made the journey not just to America, but specifically to Hampton, N.J. three times in the past three years. Claire makes the journey because she has formed a very special bond with the Winfield family that was set up by Newton resident Sandra Polizzo..."
The Township Journal, 2013